From dressers to dining room tables, office chairs to grand pianos, antiques to vintage showpieces, nobody will handle your furniture with greater respect, care and professionalism than Van Der Meulen's Fine Finishers.
Van Der Meulen's can pre-finish* your kitchen cupboards, entertainment units, bookcases or custom cabinetry to match your existing color, or have us custom match to a finish of your choice.
We also work closely with design firms such as Via Design of Grand Rapids, Interior Design of East Lansing, Total Design of Muskegon, and Design Works of Holland.
Has someone accidentally put their foot through your pressed cane seat? Maybe it was to grab that bowl on the top shelf, the one that you hardly use. Or, maybe a toddler turned around in the chair and put his knee through it. Cane webbing has been used in furniture manufacturing for about 100 years, and gets brittle with age. VanDerMeulen's Fine Finishers provides the service to replace cane seats, pre-woven cane or continuous spline cane. We also provide the service to re-rush chair seats.
If your office has lost that newness it once had, your desk chair has rubbed against the edge of the desk for too long and the finish has worn off, or maybe you've backed your chair into the wooden book cabinet too many times... we offer on-site touch up. We cover professional offices (Doctors, Lawyers, Accountants, etc.), hotels (rooms, reception, offices, etc.), college administration and classrooms. Call us for an appointment to visit your facility and we'll write you an estimate.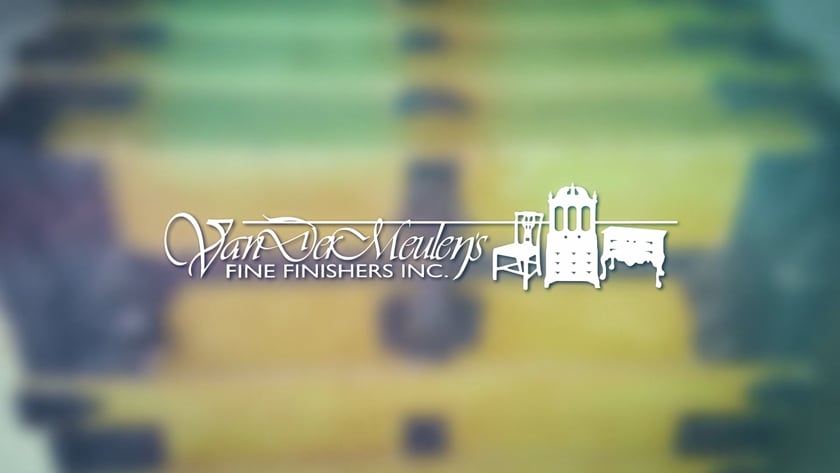 Interested in learning more? Fill out the form below and we'll contact you very soon.