Van Der Meulen's Fine Finishers was founded in 1988 by Gordon Van Der Meulen. Gordon began his career with Baker back in 1949.  Gordon's son, Rick Van Der Meulen, joined his father with the company in 1991 and his career with Baker Furniture began in 1972.
Gordon took an early retirement from Baker Furniture and started the company on the concept that exceptional talent creates its own demand.
The skills and talents that are inherent from Baker Furniture are applied to refinishing and restoring YOUR furniture.
Today, the tradition of family pride and excellence in craftsmanship now continues into a third generation with Rick's daughter Alicia.  Alicia has worked in the business now for over 20 years, and in 2014 was promoted to COO.  Alicia is the future of Van Der Meulen's and will continue the tradition of excellence for many, many years.
Van Der Meulen's Fine Finishers custom finishes all types of furniture designed for residential and commercial use, including furniture manufactured for the contract market. We also finish custom woodworking, cupboards, and cabinets, produced by mill workers and cabinet shops.
Whether it be a family heirloom, furniture damaged by water or fire, or finish failing from years of use and exposure, Van Der Meulen's can bring back the original beauty in your furniture. We have stripped and refinished Church pews and sanctuary furniture for area churches. We have also stripped and refinished tables and chairs for restaurants. Conference tables and office furniture have been stripped and refinished for many corporations at Van Der Meulen's Fine Finishers.
Van Der Meulen's Fine Finisher's is located at 500 E. Washington, Zeeland, Michigan 49464. We have served Michigan from the shoreline of Lake Michigan to the Detroit area with many customers in Grand Rapids and East Lansing; and from Chicago to Traverse City. With our fleet of trucks and trailers, our company is as close as a phone call away: pick-up and delivery is available.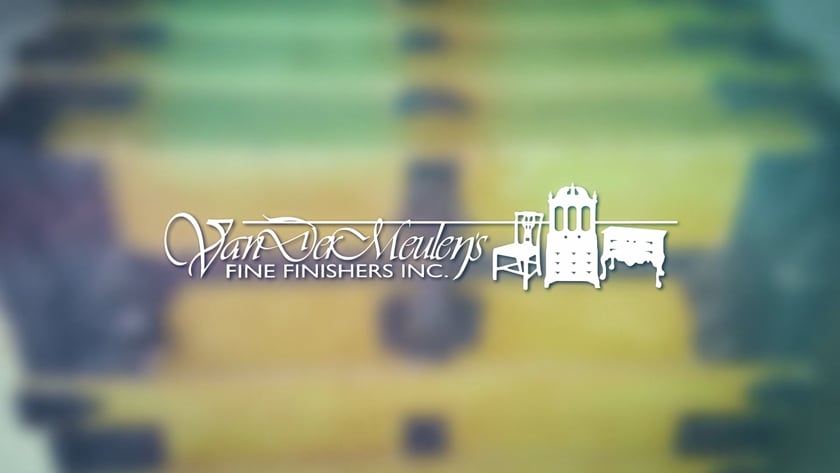 Interested in learning more? Fill out the form below and we'll contact you very soon.